Ok! I'm usually up on all the new hip gotta read books and apparently, I was behind the eight ball on this one. Two weeks ago, I picked up OK Magazine and in the back of the magazine it featured a brief interview with author E L James about her book "Fifty Shades of Grey". She said she was inspired by Twilight (the love story between Bella and Edward). I dog eared the page and went straight to Amazon and ordered all three books: Fifty Shades of Grey, Fifty Shades of Darker, and Fifty Shades Freed. In the interim, I text three of my girlfriends to see if they have heard of the book. One has but hasn't read it and the others have not. Within an hour, I get a text from my other friend Jen in Michigan saying her friend Brooke was reading this book called "Fifty Shades of Grey", have I read it? I told her I just ordered it. It arrives prior to the weekend and I'm a little hectic. Within 24 hours, everyone I know is talking about this book. After a day of gardening Saturday, I sit down to start the book.
My neighbor has her friends in from St. Louis and as I'm being introduced to them we start talking about books and it comes out I'm reading "the book". Everyone does the "OOOO!" like girls do –when they are reading it too. One cannot get through it, she finds it disturbing. The other has finished the first one and waves her hand to her friend and says, "Get over it…all will be revealed in book 2". Of course, now I'm intrigued. At this point – I'm only in the 70's of the first book, not even close to the D & S. I'm not going to ruin anything for those that have not read it. I was really getting into the book when a friend came over Saturday night so I had to put it down. I picked it back up that Sunday and read it all day into the evening finishing it that Monday before work. The talk continues when I go to my friends on Monday. Her cousin is in town reading the book. We have a discussion on what Christian should look like and I tell her how I started this blog post. It never got posted last week because I was too busy reading the second and third book which I finished this past Monday. I told her I was googling who I thought should play Christian. I said he has to be pretty, but have the ability to look rugged. My first thought was Matt Bomer, who is utterly gorgeous and sexy.
Tell me he wouldn't be perfect as the corporate guy. He's got the right look. Tossled hair – looks good in a suit. The guy needs to be versatile.
Eyes so piercing – makes you melt (see below). Yes, that's what Christian does.
Kinky Christian (below).
Christian in his white shirt below….hmm. Holy Hotness.
The challenge for me is I found out he was gay and while I would never discriminate – it's hard to now picture him playing that role. Would that change your viewpoint of him playing this role? He is physically perfect. My girlfriend Jen suggested Taylor Kitsch from Friday Night Lights. He does have the kind of look that could work. What do you think?
Of course Christian's hair wouldn't be so perfect, but I could envision Mr. Christian's perfect chest looking like this in his jeans he always wears.
Christian's brushing his teeth look
Corporate Christian above with dark Christian below.
Deep in thought Christian with sad eyes and just holy hotness.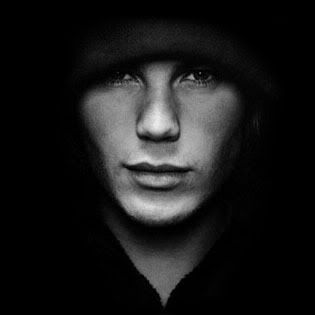 My third option and my lusty pick is Mr. Ian Somerhalder from Vampire Diaries. If any of you watch the show, you know his character is very dark. He is perfect. He's able to switch between good and evil. You see glimpses of his vulnerability but then he can flip on a dime. He's got this character down. I mean down. Yes, BTW, I admit I watch Vampire Diaries - I was hooked from season one.
Step into my office Christian.
He has that wicked crooked smile and piercing eyes. Christian would look at Anastasia this way.
Bathtub Christian.
After sex hair.
The long and short of it is – I finished all three books in a week. Yes, I was sucked in. Now I'm in mourning. I want a fourth book. I love how they ended the third book and wish she would do a fourth from that perspective.
OK, who do you think should play Christian Grey and Anastasia? The jury is still out for me on who I think should play Anastasia. She has to have long legs, crazy dark hair, be naturally pretty but when dressed up super sexy. I thought of Ian's co-star Nina Dobrev from Vampire Diaries. She's very beautiful glammed up but is really natural on the show.
Who do you have pictured in your head??? I'm dying to hear!